'My Rotary Moment'
Your next DMV TAG could be Rotary Tag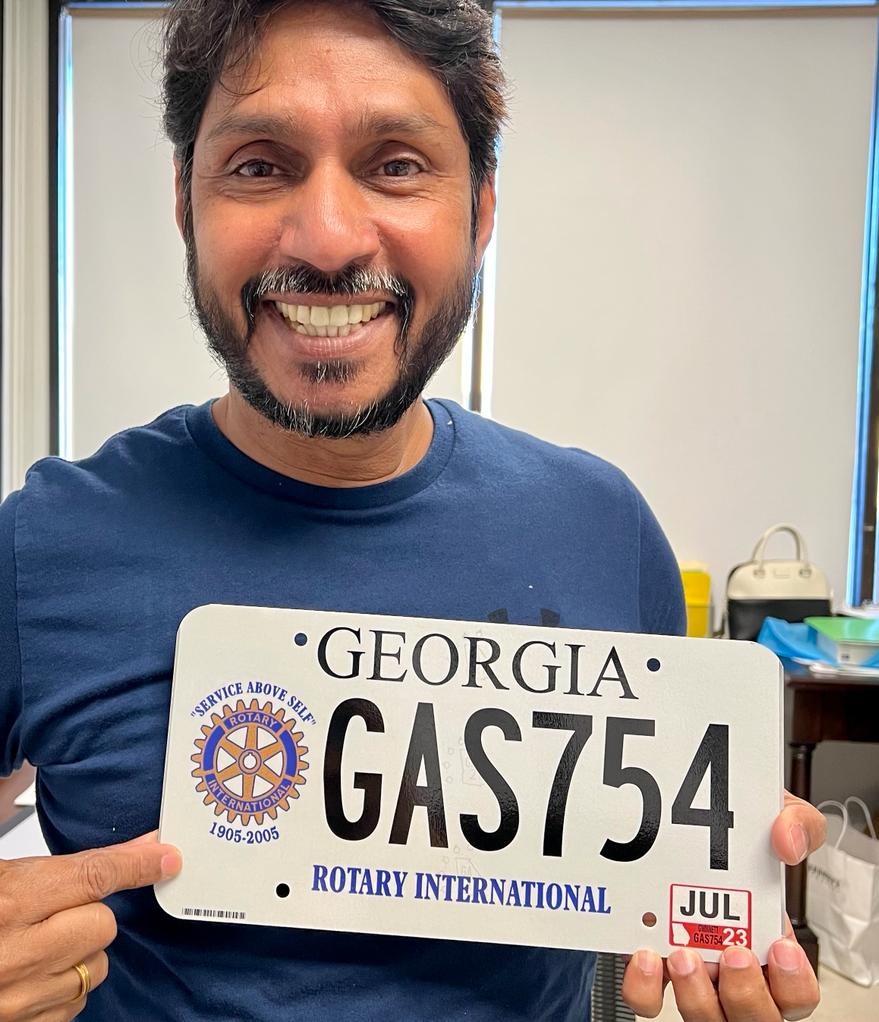 "Rotary's Public Image is always on my mind "says Club president Manoj Barot and he was thrilled, didn't have a second thought when he found out that the 'Rotary' tag is available.

Most states do offer a 'Rotary' tag and for Georgia find information on this link https://mvd.dor.ga.gov/motor/plates/PlateDetails.aspx?pcode=RI.
Get yours and let's create a collage of like-minded Rotarians.
Click for Story
Posted by Manoj Barot
August 2, 2022